BENJAMIN APPL : « When I sing lieder, I feel like I am communicating with every single person in the concert hall… »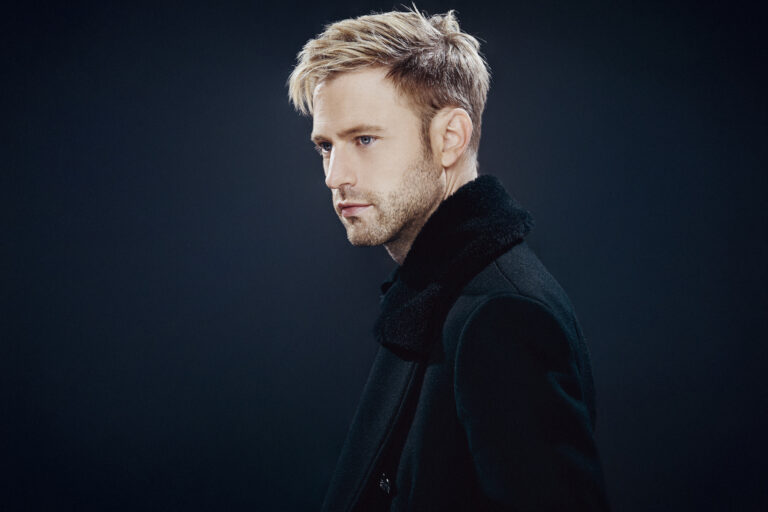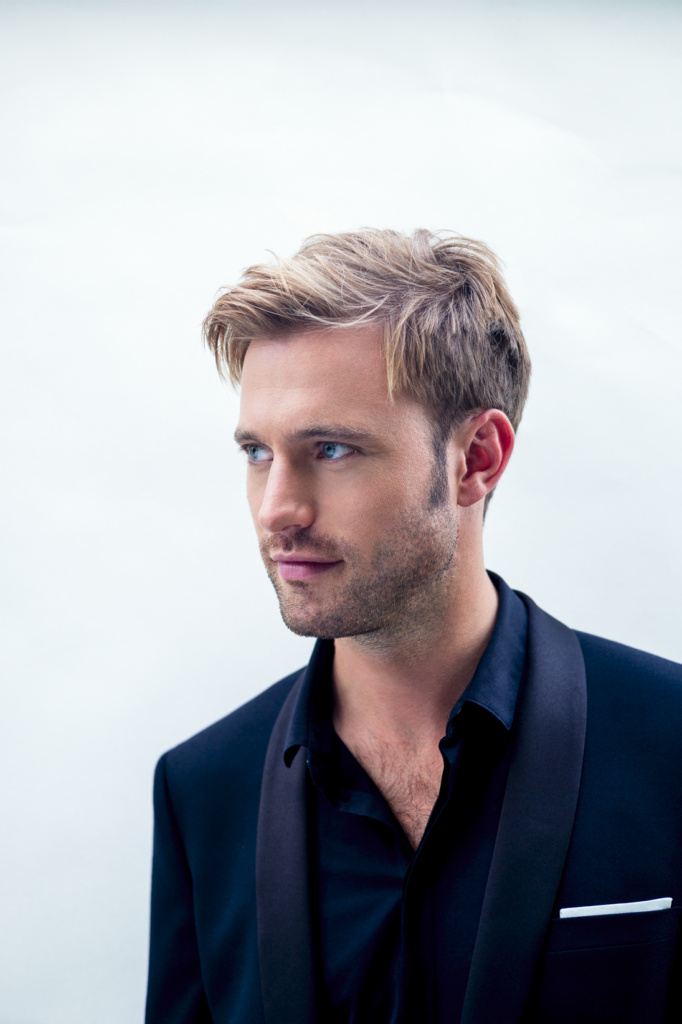 © Lars Borges, Sony Classical
Nicolas MATHIEU : How did you come to the lyrical art?
Benjamin APPL : Actually, this hasn't been a straight-forward journey. Although no one in my family had been a professional musician before, my mother sang a lot with us as children and music was therefore everywhere in our house. When I was a little older, I joined the local choir and I really enjoyed being part of it, and at the end of my school time, I even considered the idea of becoming a professional singer. One music teacher in particular was very supportive and planted the seed of my love for German songs. Still, I couldn't make peace with the idea living a life as an artist: travelling alone around the world and living out of a suitcase.…
Hence I started my professional career as an apprentice in a bank, and then gained my degree in business administration. It was because of this that it was not obvious for many years that I would become a musician. But in a way I always felt that I was missing something in life.
Thinking back now, I really appreciate this unconventional path, as not only did I gain insight into another world and learn a lot about business, but I can now fully appreciate how lucky I am to be a musician.
N.M. : You were one of the last students of Dietrich Fischer-Dieskau. What do you remember of him and his teaching?
B.A. : He was one of the greatest ever living artists and from the first moment I heard him, he was an absolute idol to me.
I met him the first time in a masterclass in 2009. On the final day, he asked me to come to his dressing room and gave me his private contact details. From this moment onwards we worked together for days in his houses in Berlin and Bavaria, 'til the very end of his life. He was not a teacher who was just focused on technique, but he was more like a mentor, dealing with the approach of music in a fuller and more rounded sense.
I was deeply impressed by his level of preparation, and the seriousness with which he achieved such a deep level of understanding of the music. Every time I went to his home he had prepared himself for our session, looking through the scores again, reading about the poetry and the background of the songs – doing all this even though he had already spent a lifetime on it. But this is also one of the most wonderful aspects of this profession: you never can be too well prepared.
To have had the privilege of working with him is one of the highlights of my career to date. He was a real mentor in many ways and taught me so much, not just vocal technique or interpretation but much more beyond this: he taught me the essence of being a musician, and the responsibilities with which that comes.
The other thing, when you work with someone like him, is that there is always a risk of imitating, to taking everything he says to you as written stone. I was quite lucky I was a bit older than the other students, because I think when you face titans such as him, you need to have a personality already, (knowing what you like, where you want to go), taking advice but being aware you may take a different route afterwards, in order not to lose your own artistic personality.
Schubert : Erlkönig (Gramophone Classical Music Awards 2016)
N.M. : Dietrich Fischer-Dieskau was a baritone, like you… What are for you the advantages and the disadvantages of the baritone voice?
B.A. : The range of a baritone voice is a blessing and a curse at the same time. On one hand, it is not as extreme and sensational as high or very low voices. Therefore, in the opera world, even if there are beautiful baritone characters, the story and true action is mainly focused on the sopranos and tenors. As a baritone you are very often the third or fourth singer in the cast.
Historically, 'baritone' is often regarded as a voice for songs because the vocal range is closer to that of the speaking voice, with a 'normal' sound, which reminds us of reciting the poetry. Therefore, it is a perfect pitch for lieder.
N.M. : You are devoted to the lieder and songs repertoire. Why?
B.A. : Because I think that Lieder is the most wonderful art form! The combination of poetry and music is absolutely unique. It is an art form which was always intended to be performed in smaller, more intimate spaces, therefore I have the feeling you are closer to the audience and communicate with every single person in the room. Also their reception influences you on stage for your performances. You can create something very truthful without the need of costumes or make up. And when I experience something during my day, I know it will influence my way of singing in the evening. This is why I love this art form and therefore I wish and hope that the world of songs will always be a very significant part of my artistic life.
N.M. : If we consider the Winterreise in particular, that you recorded in 2022, what is fascinating about this work for the singer?
B.A. : Winterreise is very challenging, but also particularly interesting as it is a real journey. Singer and pianist have to make decisions from second to second, and about every note.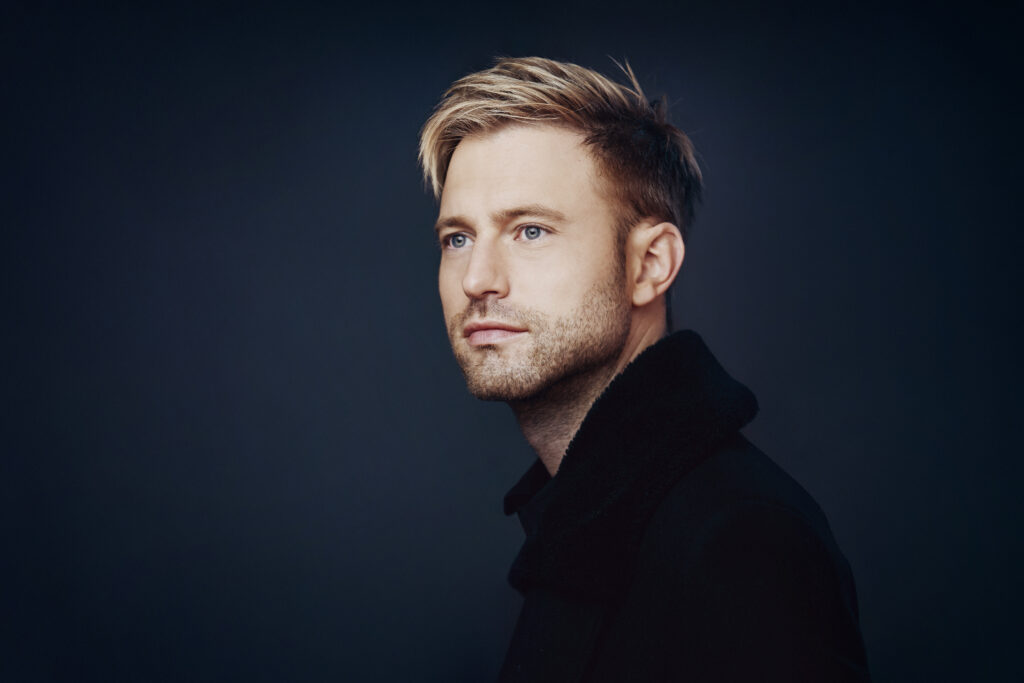 © David Ruano
You can choose to go down a route this way, or up another other way. Winterreise can have many different, personal journeys and one's journey can vary every day. There is not one ideal interpretation, as it is such a personal piece with high emotions.
N.M. : The same year, you also recorded some Wolf lieder…
B.A. : I regard Wolf and Schubert as the two composers, who knew best how to use language and how they write in detail the length of every note which suits the natural flow of the language. So, the ductus of speaking is very close to the singing. I love Wolf and I regret it is not so much played as it was 30–40 years ago. I always try to programme more of his songs in my recitals. His own orchestrations of his songs are not really well known, but I think he mastered them equally to Mahler. The only challenge of Wolf's orchestral songs is the transparency which causes more often balance issues than Mahler. But they are nevertheless masterpieces.
N.M. : Which new repertoires interest you for the future?
B.A. : There are always interesting new repertoire: oratorios, contemporary music. But what I also like is to find connections between lieder and other genres. For example, I was part of a film about tango which was filmed in Buenos Aires in 2020, where I highlight the parallels between tango and German songs. I am now finishing the preparation for a project about South American art songs in combination with German music. There are so many ideas in my brain – I sometimes just have to step back in order to not overwhelm people around me with all my plans.
N.M. : About opera, you said you had projects from time to time…
B.A. : Opera is one of the greatest art forms. When everything comes together, it is overwhelmingly beautiful. I find the work with a conductor and stage directors very refreshing, and it gives me new ideas for recitals. But it is also a different world. Every year, I like to sing one opera production, and I think I will stick with this decision. I feel very happy singing recitals and orchestral concerts and privileged to juggle many different projects, so I don't know why I would change!
Strauss, Morgen (piano : Sholto Kynoch)
Benjamin Appl's projects :
Pour la version française de l'interview, cliquez sur le drapeau !